You've seen the rest...
...now check out the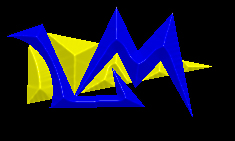 Unlimited Performance is a new company started up by several entreprenuers who enjoy cars and racing. We are dedicated to having the best and being the best on our race team, Lethal Motorsports. This website will provide you information on our organization including our members, our sponsors, and information for people who are interested in possibly joining our team. Currently we are merely a race team, but our future plans include opening a speed shop in several years, expanding into the Daytona Beach area and South Florida (Fort Lauderdale/West Palm Beach), and eventually becoming a force to be reckoned with in all aspects of the racing world.

Please take a look around our site and get to know our team and our company (more information on the actual company, Unlimited Performance, will be posted soon as it becomes available). If you have any questions, please feel free to contact us.

*We are always looking for feedback on our site and on our team. Please post any comments and/or suggestions here.